In Which We Sample the Poetic Genius of One John Ashbery And Reflect On Our Pending MFA Graduation
We are beset at the moment with the poet John Ashbery. We are writing a paper on him. This is our last ever paper, so I certainly think congratulations are in order. I will be receiving my M.F.A. at some point next month. On Tuesday, my thesis is due. It's a collection of short stories. Would you like to see the table of contents? OK.
Table of Contents
Can You Hear Me When I Call
Dead Thing
The Watchtower
Inventions
The Experiments
Hermione/Ameline
My Notes As They Were On This Day Etc and My Apologies
There ya go. Wasn't that fun. At least three of these are pretty good, I just have to find out which ones.
Anyway, to go with this collection, we are charged with writing a critical paper on a subject in our choosing. Although I am a prose concentrator, I decided to write about a poet whose voice I admired and wished to replicate from the very moment someone gave me a book of his. It's not very original, but John Ashbery is, after all, the greatest living poet. You'd have to search back in the archives to get my Top Ten Writers of All Time post to find out where he ranks there, but the fact of the matter is this–Ashbery is courageous, endlessly interesting, and less concerned with how his audience receives his work than the quality of work itself.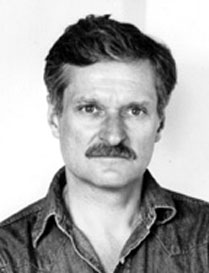 His most recent collection was Where Shall I Wander, which Will reviewed here back during our days at Brown. They just put out his selected prose. A lot of his reviews are archived here. Not his art reviews, but reviews of his work.
Anyway, I'd read Where Shall I Wander before, but it's actually a lot more fun when you're not expecting the world of it, and these two poems (on back to back pages) in particular gave me roughly the same amusement that Juliette talking to Ben in a tape recorder does on Lost. A lot.
Really awesome illustration Ben Yaster did for the Indy of Ashbery.
Idea of the Forest
I enjoy all this emerging, holding of hands–
What isn't better than holding hands? For we get to see
into the distance, far from ways other carved,
even a little reality, darker intake
though there was a shadow brain in their regular nipples
as the auto thought to stop. I'll bring the devilled eggs.
Sincere messages are my form of expression.
Follow the giant home but don't let him see you. Remember
the grass will always let you out. Just don't steal out.
–John Ashbery
The Injured Party
This one knows;
this one went hence like a conversion
as Chopin played in their living rooms
and bats tilted through the long summer.
Making love to the cement, a dropout
had seen sheaves before.
The appeal wound its way through the courts,
pausing, now and then, for a drink of water,
ending in a "stale mate."
And for a number of years, our track record
was zero and polite. Those who remembered us at all
were amazed to be greeting us this side of heaven.
We fidgeted with our hair, pleaded with the presiding judge,
but the end was my initials, and the date, carved in roman numerals.
Oh, I see. You're here of those who love us.
The others are outside.
The wind is blowing.
We paint the word "winter" on the door.
–John Ashbery
"Leaving Town" — Dexter Freebish
3 Comments so far
Leave a comment