In Which Molly Tackles Typecasting And Scissors to Victory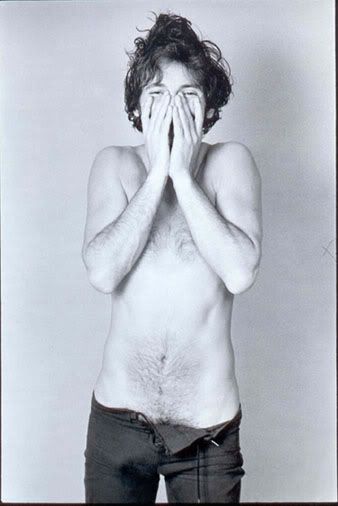 I Am The One Who You Will Call The Boss
by Molly Lambert
After being overly bold in stating that I did not fear having to fight my own double to the death, I've found my first ever doppelganger, Morgan Murphy. While we're not exactly identical (she is tall, I don't do stand-up), I've never seen anyone come so close to what Alex referred to yesterday as "my schtick."
Morgan Murphy
Oh God what going to Brown did to this once brilliant guest contributor.
That's Jew, I believe, for "persona." I mean, she lives around my neighborhood and probably smokes mad weed. Also she's best friends with Sarah Silverman and I have never met Sarah Silverman, though if I did, I imagine I would win her over with a few of my choicest AIDS jokes.
Miranda July used to make me kinda jealous but I'm over it. Girls who do cool stuff are worthy of only praise. I'll even link to her fucking charming brilliant adorable website for her book of short stories. I am pretty sure I would like both of these chicks if I actually knew them.
It's just weird to one day realize that despite all your individuality you might still be "a type." It's like meeting your partner's exes and realizing you have a lot in common and would probably be great friends if you met under some other circumstances. Sadly, in those situations you must generally scissor to the death.
Molly Lambert is this recording's senior contributor. She lives in Echo Park, California, where she denigrates anyone who looks like her or at her.
"My Friends Adore You" — Creeper Lagoon
"Grace (live)" — Jeff Buckley. This track is off the Mystery White Boy live CD.
"Hallelujah/I Know It's Over (Medley)" — Jeff Buckley
"Wanderlust (live on SNL)" — Bjork
7 Comments so far
Leave a comment